Désolé, cette section est uniquement en anglais pour le moment. Vous pouvez toutefois utiliser Google Traduction pour la lire en français.
News and Updates About EssentialPIM
Keep up on the latest news and insights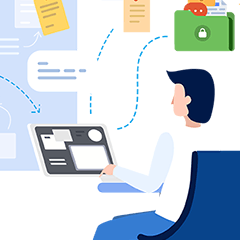 Software and friends can be alike — no matter how long you know them, they can still surprise you.
I have been using EssentialPIM since 2005 and was recently surprised by a feature in Notes that I discovered by chance. I'll come to the surprise later, but I had learned a new way to hold my place in a note and it got me thinking about the times you leave your work and need to return. You have an idea where you were, but need help getting back.
Here are four ways EPIM helps.