To start using EPIM Cloud, click on File -> EPIM Cloud -> Sign in.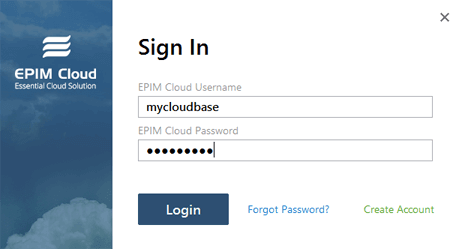 If you already have an EPIM Cloud account, enter your username and password and click on Login. If you are new to EPIM Cloud, click on Create Account to start a wizard that will guide you though the account creation process.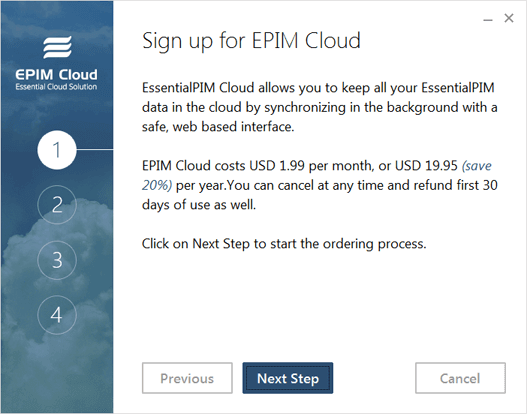 The first step provides general info about EPIM Cloud service and pricing.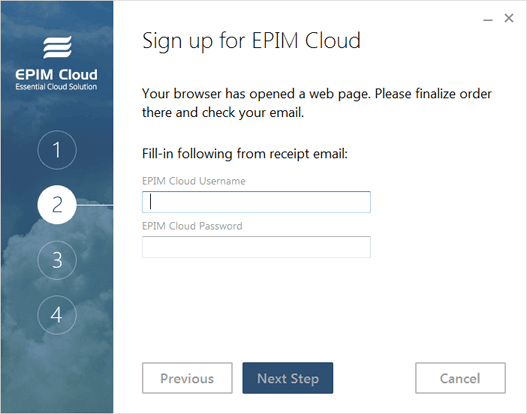 Second step automatically opens the ordering form in your web browser. Once you finish ordering, you'll be provided with username and password to login to EPIM Cloud. Enter them into the corresponding fields.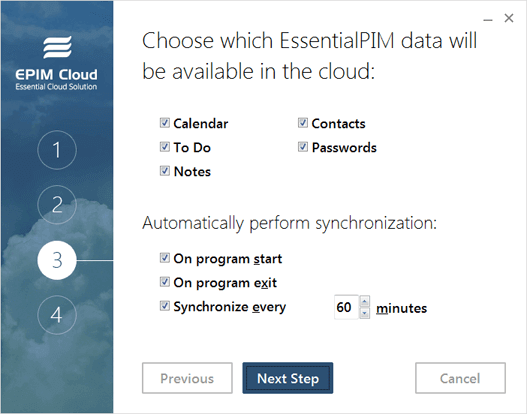 On the third step you can choose which EssentialPIM data will be accessible via EPIM Cloud and how often it will be synchronized. Note, though EssentialPIM can sync all your data with EPIM Cloud, only three modules can be accessed directly via web browser: Calendar, Tasks and Contacts. Other modules like Notes and Passwords are securely stored in the cloud to be accessed solely via Windows version of EssentialPIM.
The last step finishes the registration process.