Siamo spiacentima questa sezione del sito è al momento disponibile solo in inglese. È sempre possibile, tuttavia, utilizzare Google Traduttore per leggerla in italiano.
News and Updates About EssentialPIM
Keep up on the latest news and insights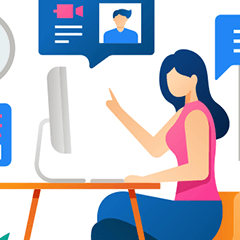 I have been using EssentialPIM since 2009, first the free version and then I ended up buying the lifetime license because this tool quickly became essential. The features of the pro version are limitless. I searched for a long time and I finally found what I needed! I like the fact that the EPIM team is very active and responsive. Each time I asked them, they always responded attentively to our needs (EssentialPIM Android and Windows).
There are regular updates, always with something new, that make this an efficient tool.