Sorry, dit gedeelte van de website is momenteel alleen in het Engels beschikbaar. Wilt deze pagina in het Nederlands lezen, gebruik dan Google Translate om deze pagina te vertalen.
News and Updates About EssentialPIM
Keep up on the latest news and insights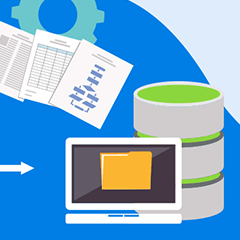 I have three EssentialPIM databases that I want available to some extent on five devices. In this post, I want to describe my solutions, ask for your feedback, and tell a few things I've learned about synchronization.
Here is my situation. I have a database for writing, another for special projects, and one for work. My writing and projects use Notes; my work database is my personal information manager (PIM) where I use all of EPIM's modules, except mail. Tasks and the Calendar are particularly important because these join my work and personal activities.
I want access to my writing and special projects on three personal Windows devices: desktop, laptop, and notebook. My PIM is on my remote Windows desktop at work but I want it available on my desktop and its calendar on my smartphone.
Here are the solutions I've come up with.