News and Updates About EssentialPIM
Keep up on the latest news and insights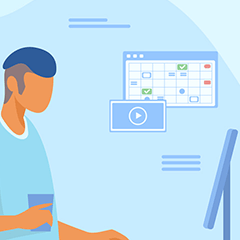 We saw it when our children were little and then with our grandchildren, too. "It" is the urge to organize things. They sorted blocks by color, shape and size or rounded up stuffed animals according to their kind. They differed in how they organized, but the children instinctively brought order to their world.
Ours is not a world of toys, but a glut of information that creates its own need for order. This is where PIM software shines. Our first post looked at ways that a personal information manager (PIM) helps to gather your scattered contacts, to dos, passwords, lists and more. In this post I want to consider how an app like EssentialPIM helps to organize what you've collected.
This is not so much about "how to" organize as it is a look at a few tools for getting organized in EPIM. We'll group them under three R's: Record, Return and Retrieve.