Account settings are available from Tools -> Account Settings menu.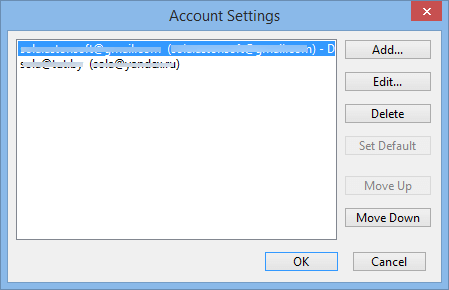 This dialog show the list of existing mail accounts and provides tools to manage them:
Add - runs the wizard that helps to create a new account.
Edit - edit accounts settings here. More details about this option are listed below.
Delete - deletes an account and all its messages.
Set Default - allows to set which account will be used by default to create messages when email client is called outside the Mail module. Foe example, when clicking on the email address in Contacts module or in a web browser.
Move Up/Down - changes the accounts order in the main view.
Clicking on the Edit button opens up the Account Settings dialog wind.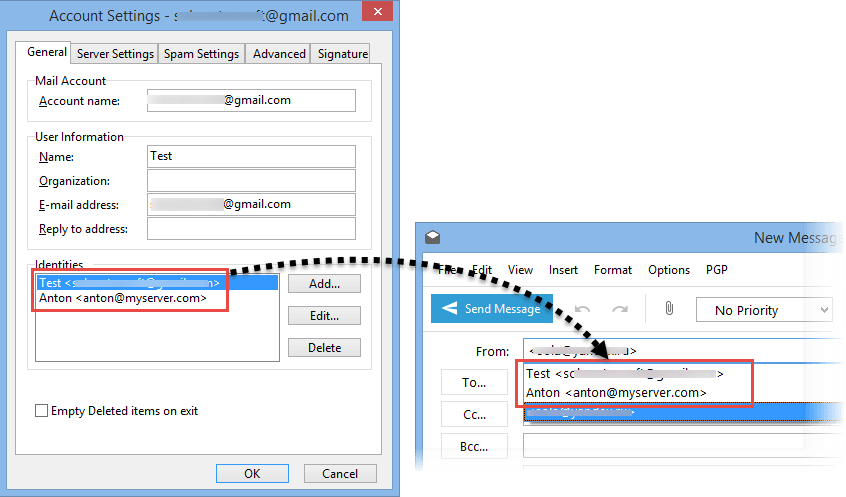 General tab consists of account and sender data. User information entered here will be seen by recipients in the From field of incoming mail. Each account can hold several Identity sets. Identities allow to include additional sender data and signature. Identities will be seen in the sender's drop-down list when composing new mail.
Clicking on the Edit button opens up the Identity management dialog window.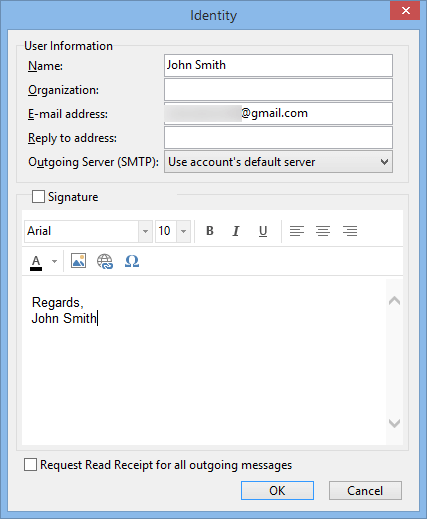 Here you can enter additional info that will be seen by the recipients and enable the Request Read Receipt option to be used with the identity.
Outgoing Server drop down list allows you to individually choose an SMTP server to be used with a particular identity.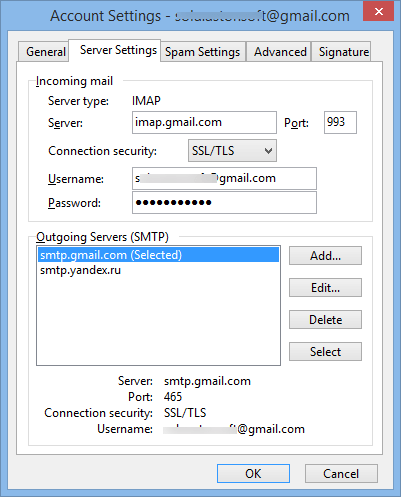 Server Settings tab consists of servers addresses and login info for incoming and outgoing mail. Refer to your mail provider help area (FAQs) section or system administrator if you are not sure what to enter here.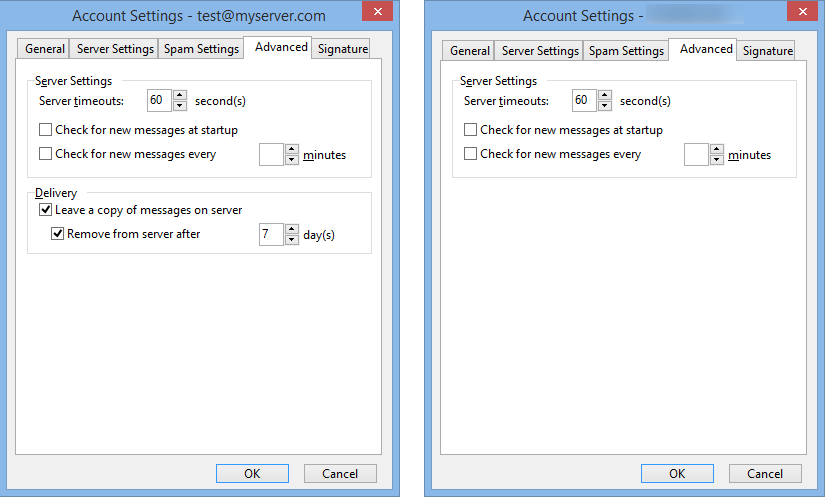 Advanced tab allows to set additional options for interaction with the mail server. Settings are a bit different for POP3 (left picture) and IMAP4 (right picture) accounts due to differences in the protocols.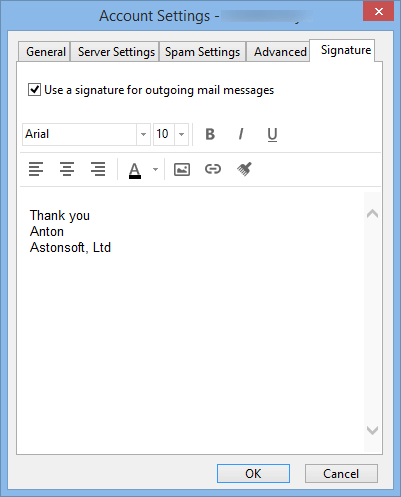 Signature tab allows to compose your signature for outgoing messages. Each account and identity can have its own signature.