Новости и обновления об EssentialPIM
Будьте в курсе последних изменений и тенденций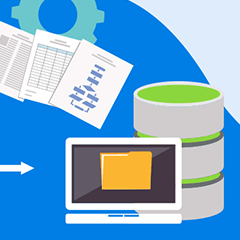 I have three EssentialPIM databases that I want available to some extent on five devices. In this post, I want to describe my solutions, ask for your feedback, and tell a few things I've learned about synchronization.
Here is my situation. I have a database for writing, another for special projects, and one for work. My writing and projects use Notes; my work database is my personal information manager (PIM) where I use all of EPIM's modules, except mail. Tasks and the Calendar are particularly important because these join my work and personal activities.
I want access to my writing and special projects on three personal Windows devices: desktop, laptop, and notebook. My PIM is on my remote Windows desktop at work but I want it available on my desktop and its calendar on my smartphone.
Here are the solutions I've come up with.