Calendar
EssentialPIM offers extensive calendar-related features that allow you to plan and work on your activities in a colorful and highly customizable frame. With EssentialPIM, you can ensure that your schedule is correctly synchronized with and accessible from leading cloud services such as Google, iCloud, Outlook for Microsoft 365, Nextcloud, etc.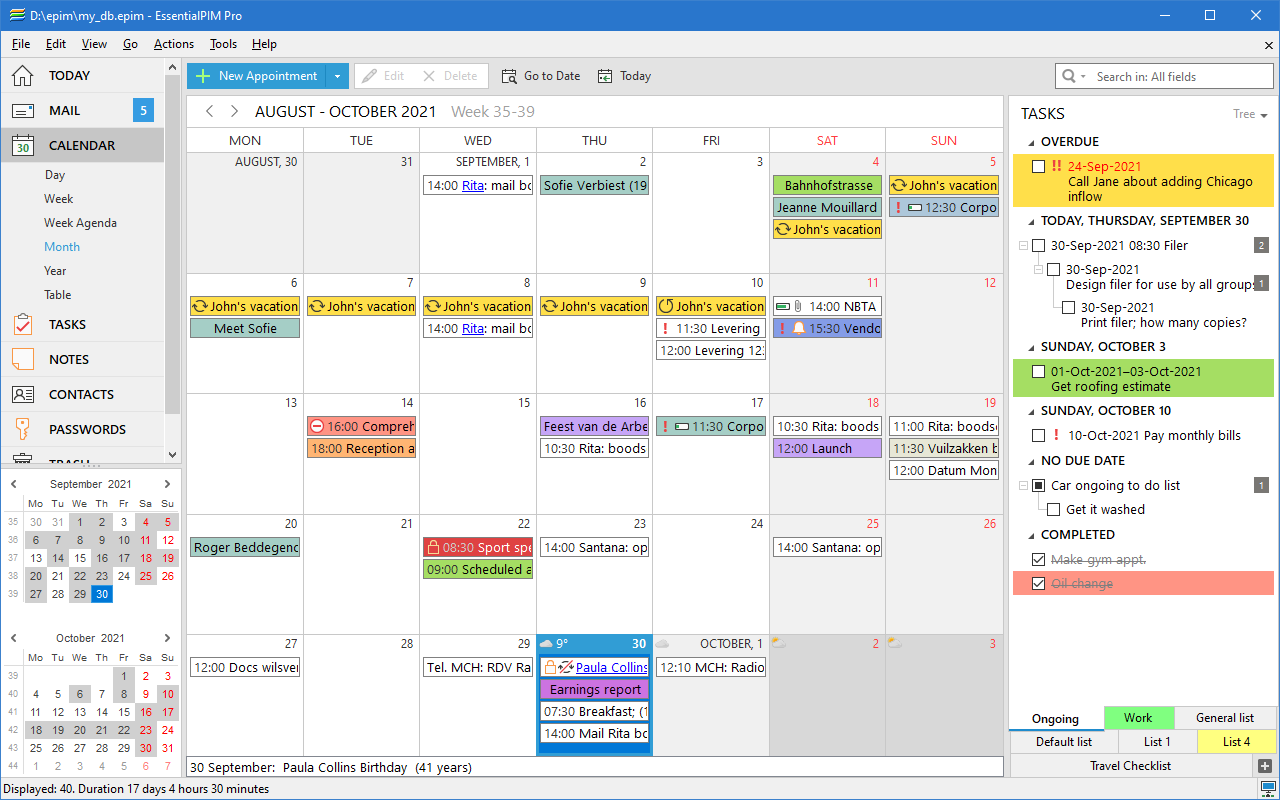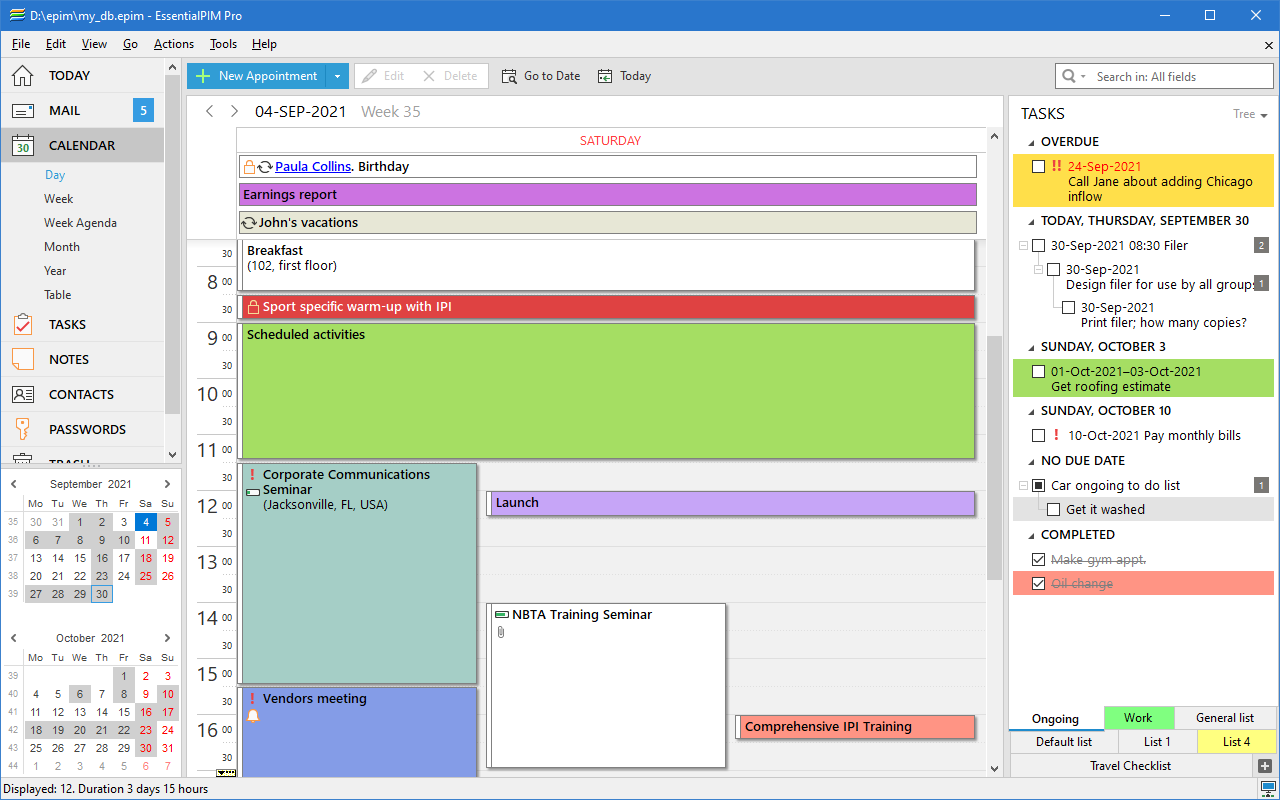 Screenshots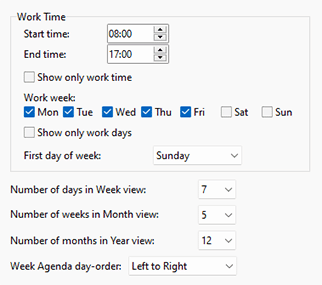 Adjustable Calendar Views
Adjust the number of visible days, weeks, and months based on your preference. Additionally, you have the flexibility to customize your work week and work time settings to align with your schedule and working hours.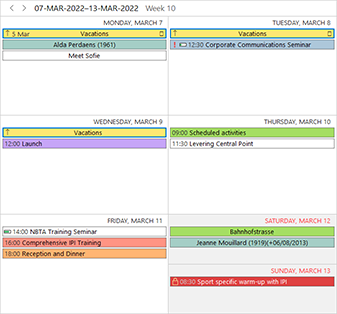 Exclusive "Week Agenda" View
Get a fresh perspective on your week appointments with our latest update. The "Week Agenda" view offers a revamped interface that provides a comprehensive overview of your week's appointments.
Task Bar in Calendar
Stay on top of your tasks and conveniently overview them right on the sidebar of the calendar. Never let important tasks slip through the cracks again as you effortlessly manage your schedule and tasks side by side.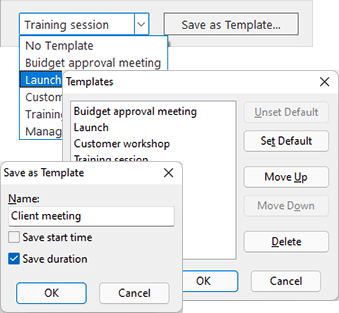 Templates
Templates simplify event creation by automatically populating data fields, enabling you to create similar events with just two mouse clicks. With pre-defined templates, you can quickly generate new events with consistent information.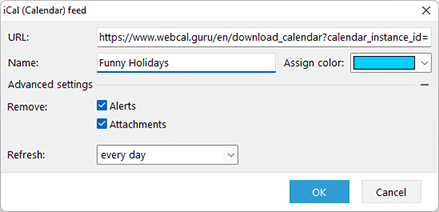 Subscribe to Online Calendars
Easily stay up-to-date with your favorite online calendars (e.g. iCal) by subscribing to them. Once subscribed, your calendar will automatically update with the latest events and changes, ensuring you have the most current information at your fingertips.
Other Advanced Features to Boost Your Productivity
Multiple reminders (email, pop up, etc.)

Advanced search and filtering mechanisms

Advanced printout options
Calendar is integrated and synchronized with:
Google

Outlook.com / Outlook for Microsoft 365

ownCloud / Nextcloud