Mail
EssentialPIM is your best choice as an email client for Windows. EssentialPIM Mail supports all the leading email technologies, including IMAP, Exchange and POP3, and provides full PGP encryption support to protect your privacy. It's capable of working either online or offline, so you can keep working - whatever the circumstances.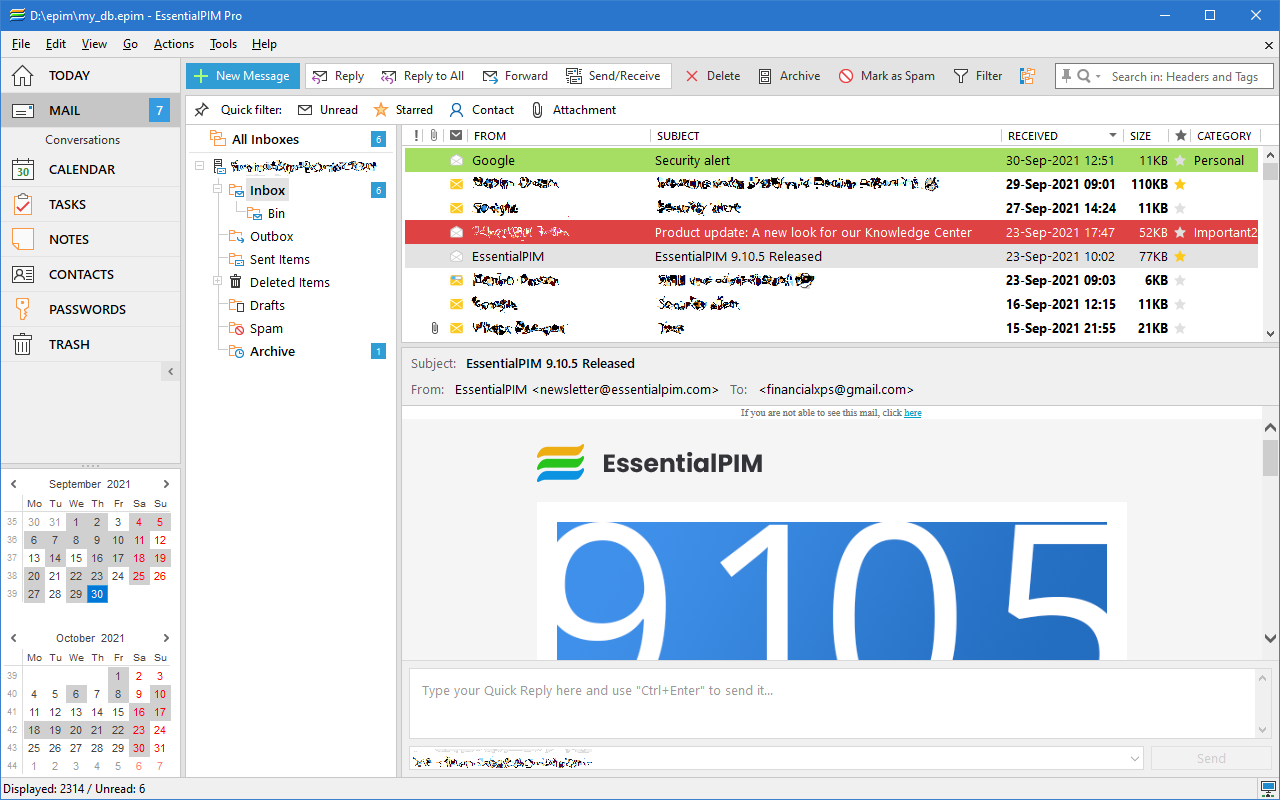 Screenshots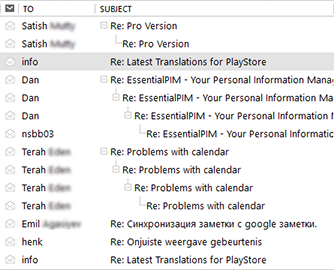 Group email in threads or conversations
EssentialPIM can automatically group related emails in a thread that you can collapse or open. Perfect for longer conversations.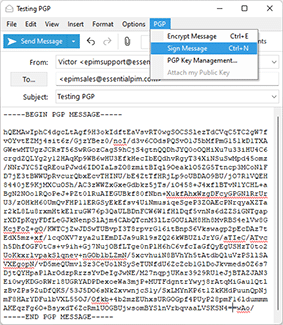 PGP Email encryption
All outgoing emails can be automatically encrypted and signed; incoming PGP messages can also be decrypted in an auto mode.
Create and insert text snippets into emails
Allows you to quickly prepare and insert text snippets (canned responses) into email, making it a perfect tool for quick replies.
Quick reply box
Simplify the process of creating replies. The quick reply box is always nearby as you scroll through emails.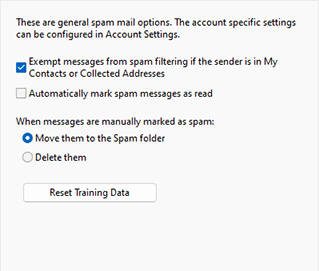 Spam filtering
The adaptive spam filtering feature included in EssentialPIM "learns" ways to detect spam from your actions.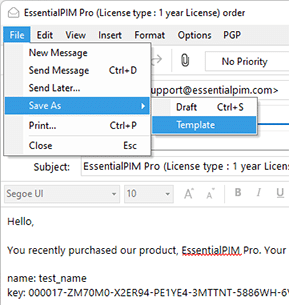 Email templates
Create and use email templates to make handling of emails faster and more efficient.
Other Advanced Features to Boost Your Productivity
Check for missing attachments

Convert emails into events, tasks or notes

Native Microsoft Exchange support

Incoming and outgoing message rules

Assign categories to emails

Multiple identities per account

Option to auto delete legacy emails
Email integrates and synchronizes with:
Google

Outlook.com / Outlook for Microsoft 365

Microsoft Exchange

iCloud

IMAP and POP3